Maureen Said Counselling Services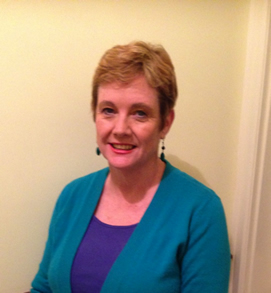 Maureen Said
Phone
0481 336 687
Email
[email protected]
Background and training
Maureen Said is a qualified Counsellor with a Degree in Counselling from the University of New England, Armidale and a Graduate Diploma in Psychology from Charles Sturt University, Wagga Wagga. She has been counselling for many years.
To assist with counselling children, Maureen also has a Degree in Education from Charles Sturt University, Wagga Wagga and over twenty years' experience as a teacher.
Maureen is also an approved Professional Supervisor, providing supervision to Counselling students, individuals and organisations.
Maureen's gentle, sensitive and caring approach to clients and the life experience she brings to her work have made her a popular choice as a Counsellor.
She provides counselling in all areas, including:
Adjustment Difficulties
Anxiety and Panic Attacks
Bullying
Children (over 6 years of age)
Domestic Violence
Grief and Loss
Historical Sexual Assault (Sexual Assault which occurred in years gone by)
Life stage transitions (e.g. parenting; retirement)
Relationship and Marriage Counselling
Self-Esteem and Assertiveness
Stress Management
Teenagers
Trauma
Worry and Generalised Anxiety
Employee Assistance Program Counselling
Maureen works flexible hours to accommodate her clients and her fees a very competitive.
Maureen is a member of the Australian Counselling Association.

More information
Find out more about the services offered:
Counsellor